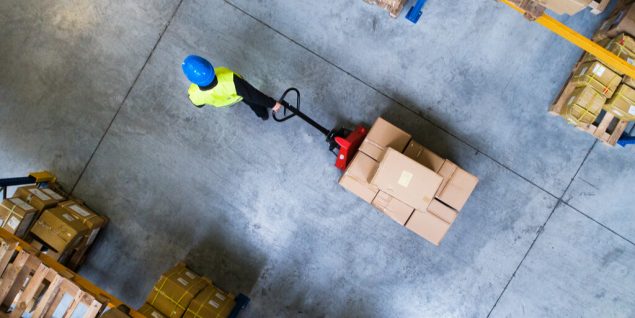 It doesn't matter what type of site you're working on, warehouse hazards are never too far away. In fact, they're around every corner. After all, they're busy environments and are pressured to meeting tight deadlines, so things are always going to be a little hectic. The last thing you need on top of this are heightened warehouse hazards and risks, right? 
But what are the main warehouse hazards? And how can you counteract them? Well, don't worry if you're unsure, this post will outline everything you need to know and key steps you can take to ensure that the risk is minimised. 
We'll cover: 
Slips, Trips and Falls
Naturally, especially in the food and drink industry, there tends to be mistakes and spillages inside warehouses. With slips, trips and falls accounting for 38 percent of workplace accidents, it's easy to see why these incidents happen so often. However, slips, trips and falls can happen out of pure clumsiness (we're all a little guilty of that sometimes, right?) or poor practice. It's the latter that poses the most danger to your workforce and overall business.
In logistics warehouses, your team members are on their feet all day. The last thing they want to be worried about is when they're going to end up on the floor next. Or, whether they're going to come home from work with an injury, right? The easiest way to combat slips, trips and falls is by efficient warehouse management – introducing a proper warehouse floor cleaning routine is a big step in the right direction. 
Handling Products and Objects
Within warehouses, team members spend a lot of their day picking and packing, which involves handling a lot of products and objects. These can vary in weight – and if you've not been trained adequately on how to lift a heavy object, it won't be long until your body starts to feel it. Not lifting correctly can seriously injure and damage your body, so you must take caution at all times.
When handling products and objects, you should always look out for falling objects. 75 percent of incidents involving falling objects result in up to seven days of work time lost. That's a big chunk of time to be a man down – especially as time is so precious within warehouse operations. To reduce the risk of falling objects, always ensure items are stored correctly and safely. 
Loading and Unloading Deliveries
One of the main areas of a warehouse in which plenty of hazards are located is the loading bay – especially in logistics warehouses. Deliveries come and go all day, which means that operations have to run quickly and smoothly. With the need to operate quickly means that mistakes are likely to creep into your work – and when there are big lorries involved, it's unlikely you'll come away with just a bump and a scrape should things go wrong.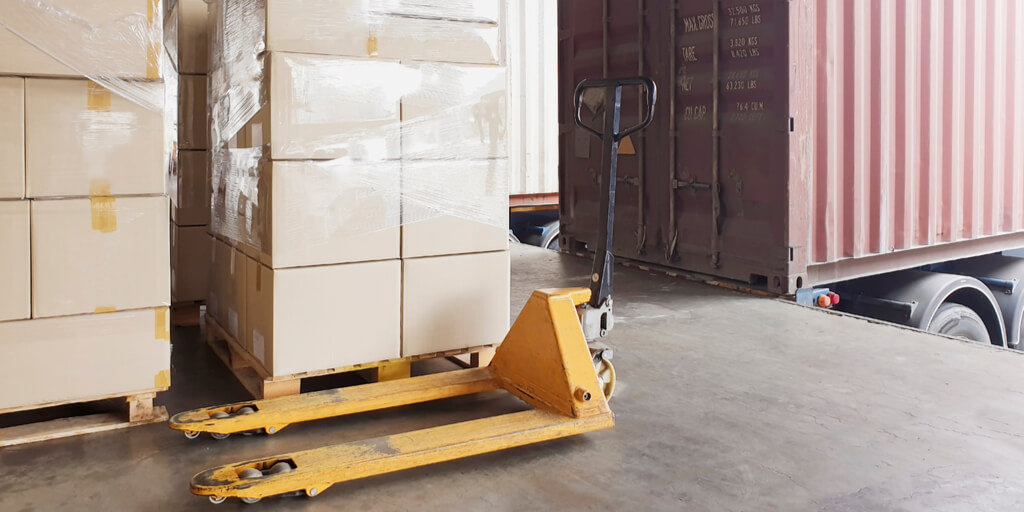 When loading and unloading deliveries, you need to make sure that you have a clear procedure and process outlined. With that in mind, it's no good just outlining them, it's imperative that you stick to them as well – otherwise, it may as well not be there in the first place. There are no cutting corners when it comes to loading and unloading deliveries. Follow the procedure to keep all team members as safe as possible. 
Operating Heavy Machinery
Like lifting and handling, if your workforce isn't adequately trained to operate heavy machinery, it can cause huge problems for your business. If unfortunately, something should go wrong and your employee has an accident, it's you, as the employer, who's liable for the accident. Which means that it's you that'll have to foot the hefty compensation bill too. 
We can't stress how important it is to roll out adequate training to all of your team – not just a couple of individuals within. Think about it, what if they're off-site? Who's then responsible to operate the heavy machinery? Or, will it result in periods of downtime as there's a roadblock in production? Training staff adequately is a sure-fire way to give them total peace of mind and best position them for improved productivity. 
Harmful Bacteria
If your warehouse isn't cleaned properly, it'll mean that you're exposing your workforce and your products to harmful bacteria. Should your workforce fall ill because of this, you're going to be quite a number of hands short and operations will come to a halt partially or completely. By not cleaning your workplace properly, you're toying with the health and wellbeing of your workforce, which will no doubt contribute to poor team morale and a lack of motivation. 
Not only that, but should your products become contaminated, you're going to need to replace them. Therefore, you'll have wasted a lot of money and time along the process to get them to the stage that they're at now. Obviously, this won't sit well with your superiors due to the fact it'll be their pockets it hurts – not yours. Plus, should contaminated products be released under the brand name, you're putting the business' overall reputation in jeopardy too. 
On-Site Vehicles
We've mentioned lorries in the loading bay – but these aren't the only vehicles that can be found on-site, especially in large logistics warehouses. Quite often, you'll see forklift trucks whizzing in and out of the premises all day long. If a team member lacks concentration or isn't adhering to safe warehouse practice, then a nasty accident couldn't be far away.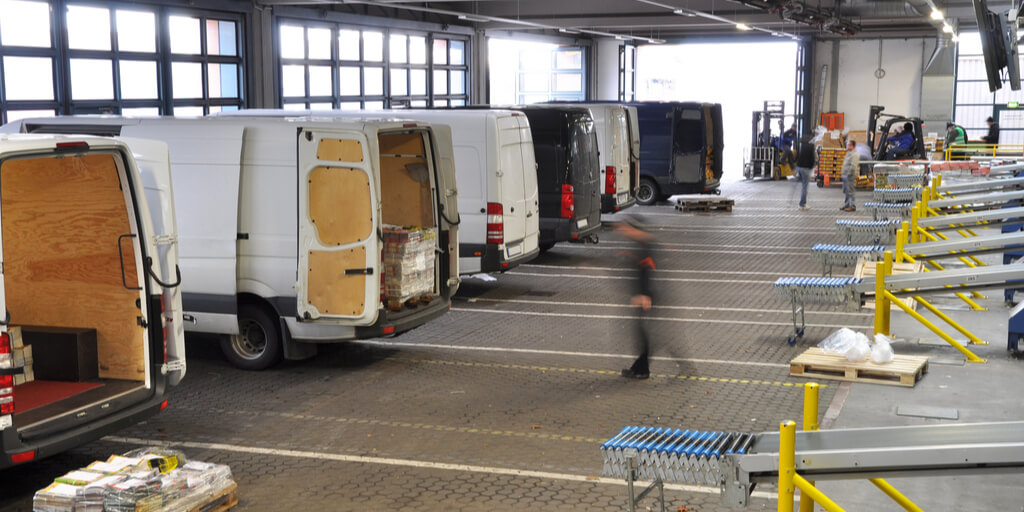 The vehicles themselves don't have to be directly involved to cause an accident either. As we said, vehicles are in and out of the site all day, every day – which means that if it's raining outside, the tyres are going to traipse in standing water and dirt. This causes the site floor to be slippy and enhances the risk of slips, trips and falls. Leaking motor oil is also a huge hazard to your team members' health – yet another reason to instil a rigorous warehouse cleaning regime. 
The Threat of Warehouse Hazards to Operations – Not Just Team Members
The main threat of warehouse hazards is directed towards your team members. While they may sustain unfortunate injuries, the suffering doesn't just stop there. Your business operations will also feel the force of any warehouse hazard that leads to an accident. You'll be a team member down for an uncertain period of time, depending on the length of the injury. 
With that in mind, it'll put extra strain on already tight capacity levels in warehouses. This means that current workers will feel the pressure a lot more and it could lead to stress, demotivation and unhappiness in the workplace. If any of the aforementioned factors appear in your team members, your operations will be further hampered by a decrease in productivity and overall business efficiency. 
Depending upon the scale of the accident, it could lead to full or partial downtime. In periods of downtime, your business can't operate at maximum output, which means that your profitability levels will also take a hit. This will no doubt leave key shareholders and business owners with questions that need to be answered – especially if it's happening regularly.
Reduce Warehouse Hazards By Equipping Your Business Properly 
As we've mentioned, one way to eradicate various warehouse hazards is to ensure that your site is squeaky clean. And no, that doesn't mean taking a mop and bucket to the floor at the end of a shift or day – that simply won't suffice, plus, it'd take too long. What you need is the right equipment to ensure that cleanliness and efficiency levels are not only being met but exceeded.
With that in mind, industrial floor cleaning machines are a great addition to any warehouse floor cleaning regime. Save yourself time and achieve results like never before – sounds too good to be true, right? Well, luckily for you, it's not. For more information on how industrial cleaning solutions can benefit your business, download our free guide today!