Neo 2.0 The Fully Autonomous Robotic Floor Scrubber Dryer
We can proudly announce that we've partnered with Avidbots to continue to provide our customers with endless options to suit all of their industrial floor cleaning needs. And now with Neo, the industry-leading fully autonomous floor scrubber dryer, you can take your operations to the next level and improve productivity and efficiency even further.
Say hello to Neo 2.0
Introduction
Neo by Avidbots is a fully autonomous floor scrubbing robot, ideally suited for a wide range of industrial and commercial environments. Neo takes care of the floors allowing your workforce to focus on more value adding tasks
Automate Your Floor Cleaning
Change the way you think about cleaning your industrial or commercial space. As we know, staying on top of the cleanliness and sanitation standards industries require is no mean feat. However, with the addition of an autonomous floor scrubber, the majority of the responsibility is taken out of your team's hands – literally. 
So, save somebody the tedious and laborious task of pushing or riding-on an industrial floor cleaner around your site and introduce autonomous machines to streamline the process. By streamlining processes, you're improving your overall efficiency.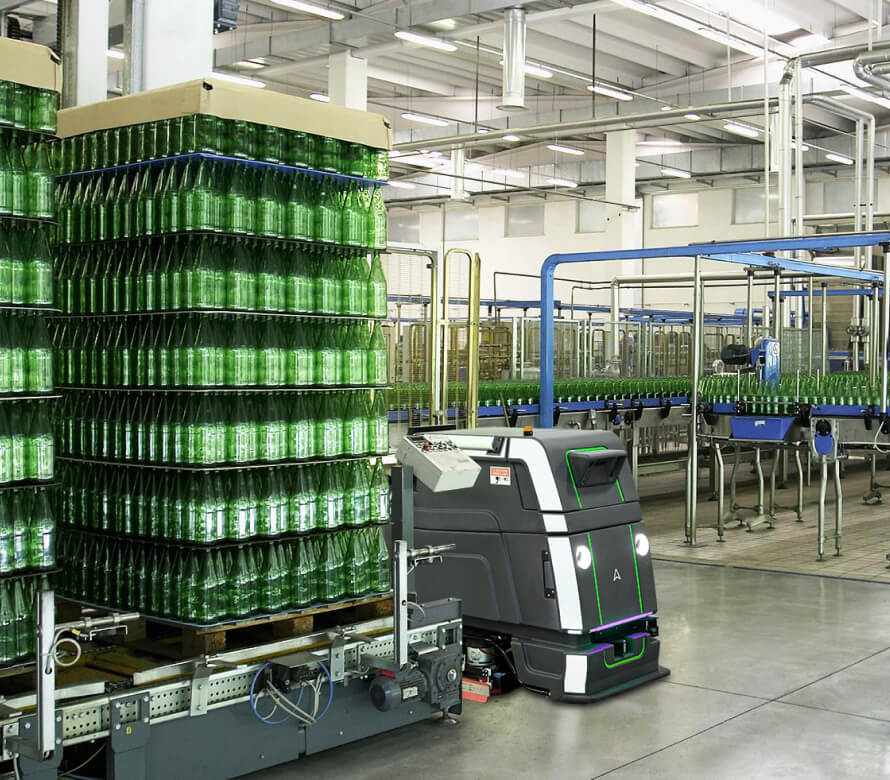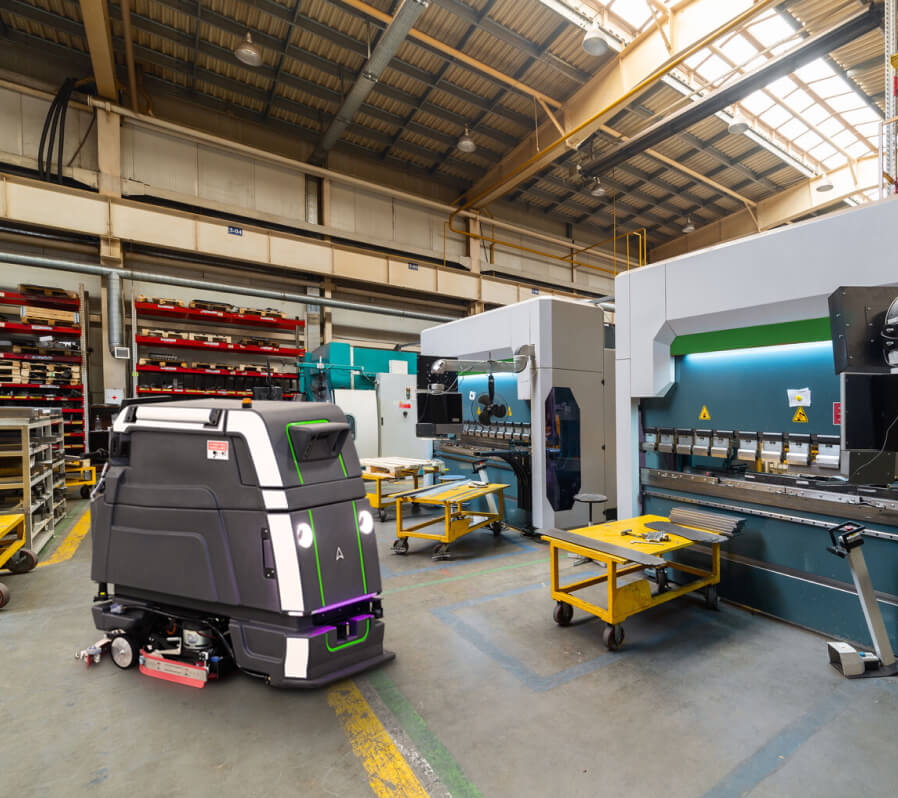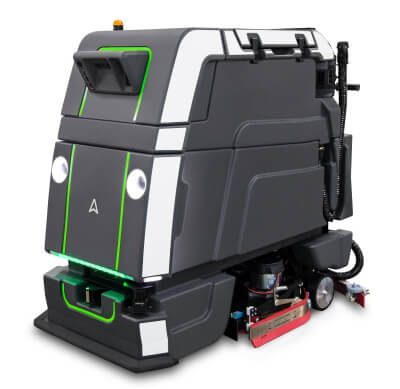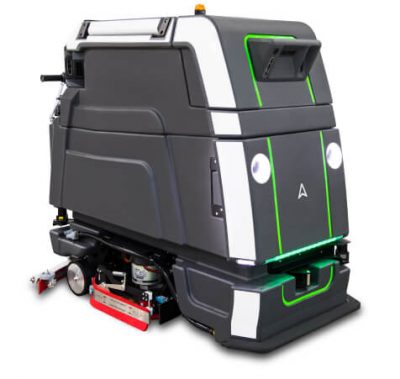 Improve Cleaning Productivity
If you remove the need for your team members to carry out the legwork, they can focus their efforts on areas of the business that need it the most, can't they? For example, if they spend less time cleaning, they'll have more capacity to concentrate on revenue-driving tasks. That means increased profitability, for sure. 
Also, cleaning requires a certain period of downtime. This is due to the manual labour needed to clean the site. However, if you remove the need for manual labour with an autonomous floor scrubber, your operations can continue (at least partially) while the site is being cleaned. This increases production capacity and productivity drastically.
Consistent Automated High-Quality Standards
Cleaning isn't everybody's favourite task – granted. With that in mind, teams can try and cut corners to speed up the process. When cutting corners, you're lowering the standard of cleanliness throughout your site. Autonomous cleaners ensure that every inch of your site is covered and cleaned. 
As a business, you need to uphold high standards from the ground up. And that's literally what you're doing with the introduction of an autonomous floor scrubber. Ensuring high-quality standards is a certain way to make sure that your business is constantly performing at its optimum.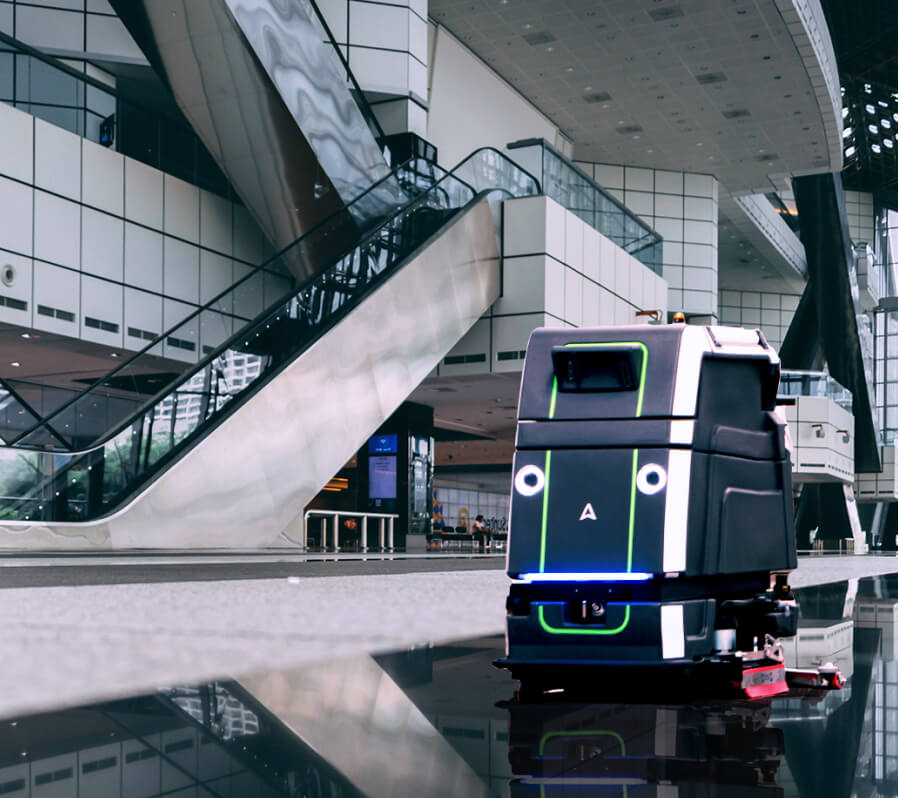 Key Features Of The Avidbots Neo 2.0 Floor Scrubber Dryer
Best-in-Class Technology Integration
Powered by the Avidbots AI Platform, featuring a suite of market-leading sensors, Neo delivers superior obstacle avoidance unrivalled in the marketplace. As a result, Neo ensures maximum safety in the workplace.

Easy to Use and Intelligent Design Interface
Neo's simple setup and intuitive operator interface makes it easy for anyone to use. Cleaning plans dynamically update according to changes in the environment, minimising cleaning time while maximising productivity.

Necessary Safety Features
Bumpers, multiple e-stop buttons, vibrant lights and audio alerts means Neo is the best in keeping operational environments safe, including yours! Not to mention, with real-time obstacle avoidance Neo can avoid anyone or anything.

Leading Support and Service
Neo focuses on your uptime while maximising performance to ensure you're meeting your cleaning goals. With advanced diagnostics, Neo is able to detect when any problems arise, streamlining troubleshooting and minimising costly downtime.

Analytics and Reporting
With Neo and the Avidbots Command Centre, you can access highly-detailed reports of every cleaning operation, including precision productivity metrics and sector-level coverage maps. It's time to take the guesswork out of your floor cleaning operation.