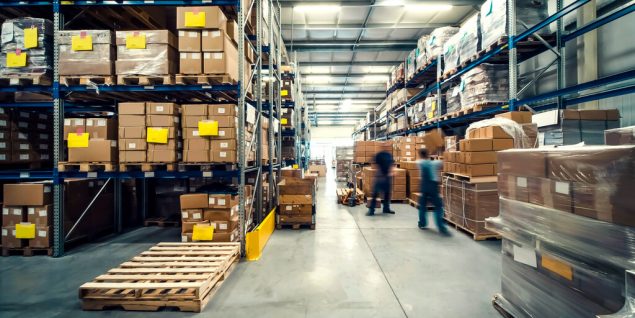 As a Warehouse Manager, at some stage, you'll undoubtedly be tasked with streamlining warehouse operations to improve productivity, profitability and overall performance. To be successful, your operations need to be as smooth as possible at all times, otherwise, it's unlikely that you're going to see any real improvement. 
When setting goals to drive the business forwards, it can often be daunting and hard to know where to start. That's why you need to ensure that your business production is running as smoothly and efficiently as it can. That way, you have fewer factors to worry about and can concentrate solely on your end goals and objectives. 
This post will outline exactly how to make sure that your warehouse operations are on point – with some helpful tips throughout that can be easily actioned into your workplace. 
We'll cover:
The Importance of Smooth Running Operations
Warehouses are hectic environments. With a wide range of daily tasks and tight deadlines to adhere to, your business must be operating as efficiently as it can be. If you're constantly missing deadlines and having to push them back, this will have a knock-on effect throughout your delivery and will no doubt drag down your customer satisfaction levels. 
If your warehouse operations are somewhat erratic, it means that there's no structure to the way that your team members work. In such a busy working environment, there must be clear processes outlined and abided by. If you're working outside of a process, things can quickly become messy and the chances of accidents and mistakes creeping into your work are increased dramatically. 
For your business to be at the top of its game, your operations need to watertight. Delays, mistakes and accidents can lead to prolonged periods of downtime – which means that the output of your business is going to take a hit. If downtime regularly occurs, your business won't be producing a level or standard of work that you're more than capable of. 
If standards slip or your service is constantly disrupted, customers will soon be on the lookout for another business to work with. After all, they're spending their hard-earned money and putting their full trust in your business to deliver high standards of service and overall work. If they're not getting that, they're going to question why they're investing in your business and will look elsewhere.
Process, Process, Process
Without clear processes to stick to, your warehouse operations are going to lack organisation. Of course, jobs will differ depending on their requirements and needs, but if you can highlight a generic process that can be transferable throughout all jobs, you'll see that your operations will start to run a lot smoother.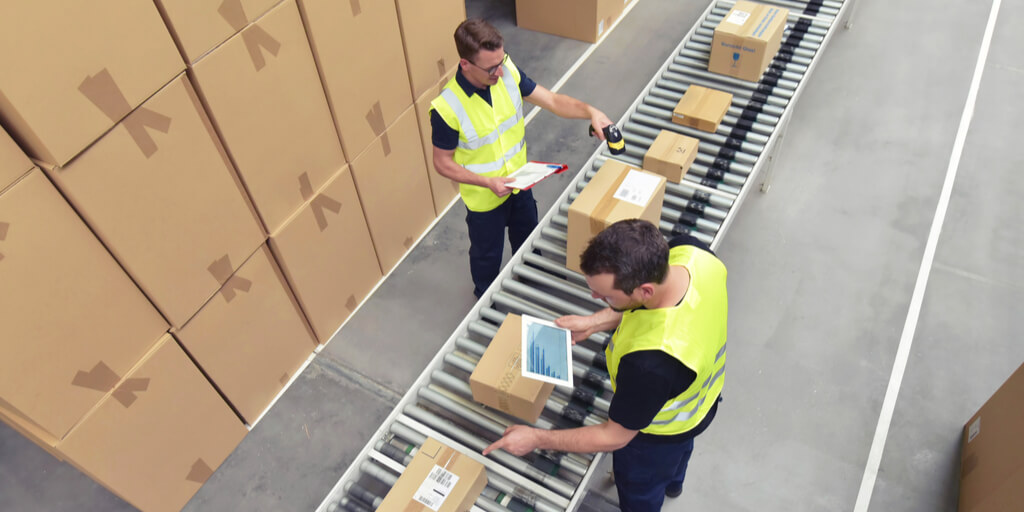 When things are more organised, you'll see a natural rise in productivity. For example, loading and unloading deliveries is a common daily task within warehouses, however, if you have no organisation or structure to how items will be loaded and unloaded, things will take longer. Plus, without structure, the operation will get messy and it's easy to misplace or damage items when they're not handled properly. 
By introducing processes, you can have a direct impact on how you want things to be done. In essence, you can set your own standards. When onboarding new staff members, you can easily get them up to speed if there is a process in place. Whereas, trying to teach a new team member different parts of a "process" that's not in place could mean vital parts are forgotten.
Ensure that Everybody is On Board
It's all well and good introducing new processes to your business – but you need to ensure that everybody is on board and will stick to them. If you're trying to make an impact within your business and only a select few team members are on board, then your processes will fail – or, they won't be as successful as you've forecasted. 
So, how do you ensure that everybody is on board with your warehouse operations process changes? Firstly, when looking to introduce new regimes and systems, you need to make sure that you consider each job role. Within a warehouse, various areas need to be addressed for things to run smoothly. 
By considering each team member and talking to them before trying to implement processes, they'll no doubt be a lot more willing to buy into what you're trying to introduce. That way, they've had their opportunity to provide their input and will be empowered that you're taking their thoughts and needs into consideration. 
Incentives are another way to increase buy-in. Why not set targets based on the new process and reward team members aptly if they achieve these? That way, you're not only increasing the chances of buy-in, but motivation, productivity and overall output too. 
Assign Dedicated Realistic Time Slots
One thing that a lot of warehouse operations fall victim to is overloading and working too closely to maximum capacity. To run successfully, warehouses are reliant on a lot of human input. With that being said, you need to factor in that mistakes will naturally happen – and that's ok! As long as you allocate an acceptable amount of leeway and headroom within your operations. 
For the smooth running of warehouse operations, you should allocate a reasonable amount of time for jobs to be completed and routine delivery slots. Otherwise, you'll be putting too much pressure on your employees and they'll be constantly going over the time allocated if it's unrealistic. If your team constantly thinks they're behind, there's a good chance that morale levels will dip and overall performance too.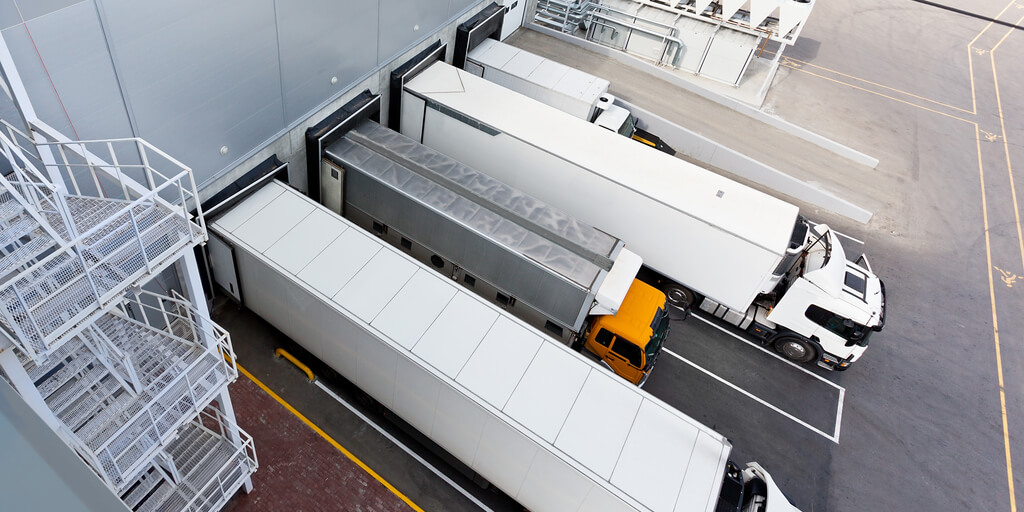 To get started with allocating realistic time to each task, closely monitor your full operations for a set time. That way, you can work out an average of how long jobs are taking to complete. Plus, chat with the team to decide on a period that they're comfortable with. Again, they'll appreciate the fact you're taking their views into account, plus they may have a better knowledge of accurate time frames. 
Use the Right Equipment
If you're not using the right equipment, you'll already be on the backfoot before your operations have a chance to start. 
With that being said, you can't set realistic goals of how you want to improve things if you're not best positioned to achieve them. For example, warehouse cleaning is a great opportunity to minimise the time taken that you can then reallocate to other areas of the business that need it the most – without compromising on quality, of course. 
By using industrial floor cleaners, you can speed up your cleaning routine while making it less taxing for your team members. The right machine will deliver groundbreaking results in shorter periods, therefore, you can focus more time on the delivery of tasks that actually generate revenue for your organisation. 
The perfect cleaning equipment for warehouses are scrubber dryers or floor sweepers. However, you need to be sure that you're choosing the right one for the requirements of your site. Otherwise, you'll have invested in a machine that won't benefit your cleaning routine in any way and could potentially create more bottlenecks within your warehouse operations. 
Beta Solutions Can Help Streamline Your Warehouse Operations
As you've just read, equipment is vital to streamlining processes and ensuring that your warehouse operations run as smoothly as possible. So, you need to make sure that you're choosing the right machine for your individual needs. You can't just invest in any old machinery and expect it to deliver incredible results. 
At Beta Solutions, we're here to help you find the perfect machine for your business. We have a wide range of scrubber dryers and floor sweepers to meet the needs of any business size. Our expert team will work tirelessly alongside yours to ensure that you have everything you need to make smarter business decisions. 
For more information on which type of machine will suit your business, we've put together a FREE guide to help you. So, waste no time and grab your copy today!