Supermarket Distribution Centres
When you think of supermarkets, you'd be forgiven for forgetting about the distribution centres in the background and just thinking of the superstores that we do our weekly shops at. However, for us to be able to do our weekly shop without having to leave the store not being able to get a lot of items, distribution centres need to process stock deliveries.
Supermarket distribution centres are usually large sites that stock a wide range of products. From fresh food to cleaning chemicals and products, they need to be stored properly so that they're always in the best condition. With different storage options, there needs to be a rigorous cleaning process in place to make sure that the site is in a suitable condition.
Supermarket distribution centres play a huge part in the in-store shopping experience. Think about it, if shoppers went to the store and were repeatedly met with limited or out of stock product ranges, they'd probably think about choosing elsewhere to conduct their shopping, wouldn't they?
That's why these centres need to ensure that they always run smoothly and delivery windows are always met. Otherwise, not only will it mean that supermarkets lose custom, but they also hamper their reputation – with shoppers and suppliers too. Suppliers may get fed up with a poor standard of service and pull their products from stores, causing a shortage in revenue.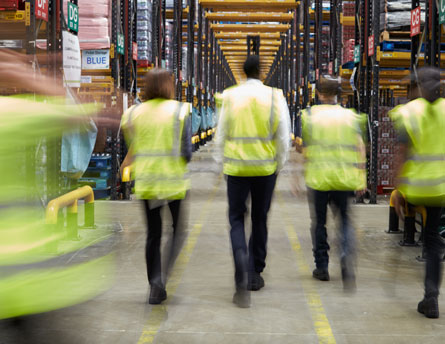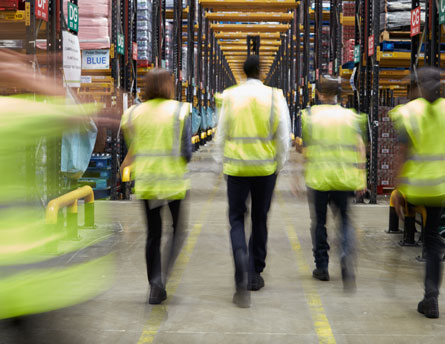 Busy Working Environment
As we've mentioned, supermarket distribution centres are often large sites. For large sites to be covered sufficiently, these businesses may need a workforce that reflects that too. With a large number of employees, the site will be busy too. Other people and working traffic presents a real threat to your team members' health. By neglecting the cleanliness of your warehouse, you're only multiplying the chances of any accidents happening.
A busy working environment poses quite a threat to your workforce. Especially in environments that are constantly busy. Team members have less space to manoeuvre and have to make plenty of compromises to get the job done. By keeping the floor clean, you ensure that workers have nothing other thoughts to factor in other than the busy working environment.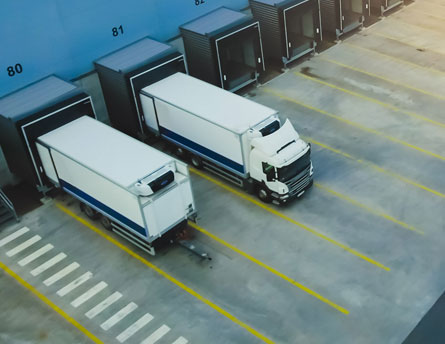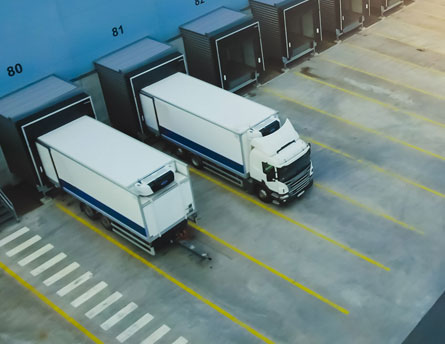 Processing Deliveries
Within supermarket distribution centres, two-way deliveries are constant throughout the day. Loading and unloading deliveries presents plenty of threats to the health of your employees. Lifting and handling products, on-site vehicles and pressured deadlines all cause mental and physical strain for your team members.
When processing deliveries, if the floor is filled with general traffic and dirt, it increases the chances of deliveries all going wrong. If deliveries are wrong and the incorrect products are loaded, then the recipient won't be happy and you'll have to commit the time to correct the order too. By keeping the floor clean, you keep your team members safe when loading deliveries that could include heavy items.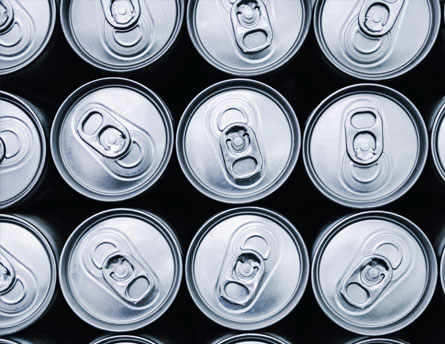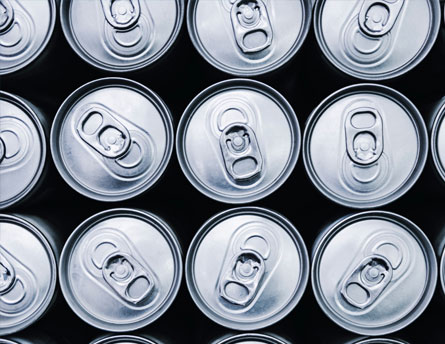 Cross-Contamination
When working with food and drink products, if warehouse floors aren't kept clean, you increase the chances of contaminating your products. Cross-contamination is a big problem for businesses and can bring them to their knees, depending on the severity, of course. Think about it, if you're liable for someone falling ill due to your poor preparation and handling, it'll cost you.
Implementing an in-depth warehouse floor cleaning process that includes the perfect equipment for your business is essential. Industrial floor cleaners are the perfect piece of machinery to use to ensure that your warehouse is as clean as possible. So, say goodbye to possible cross-contamination and hello to productivity and profitability.
For more information on our range of industrial floor cleaning machines and how they can help your business, please download our free guide below.
Industrial Floor Cleaning for Supermarket Distribution: Advantages
Increased productivity due to cleaner workspace.
Increased team morale due to employers showing a duty of care.
A professional standard of cleaning that upholds high-quality standards throughout the business.
Model 34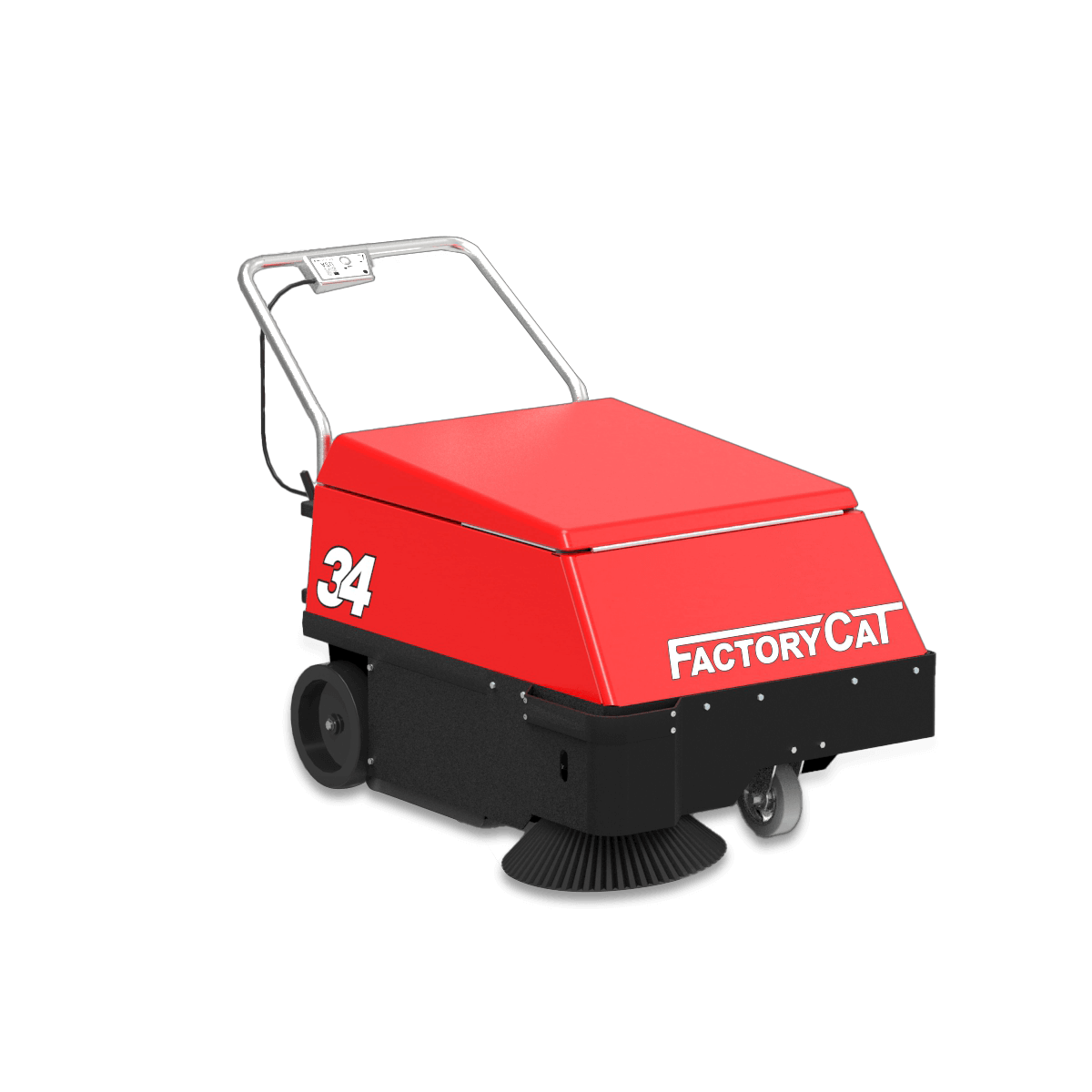 Cleaning Width
34'' (86 cm)
Hopper Capacity
2.0 cubic ft. (56 liters)
Micro-HD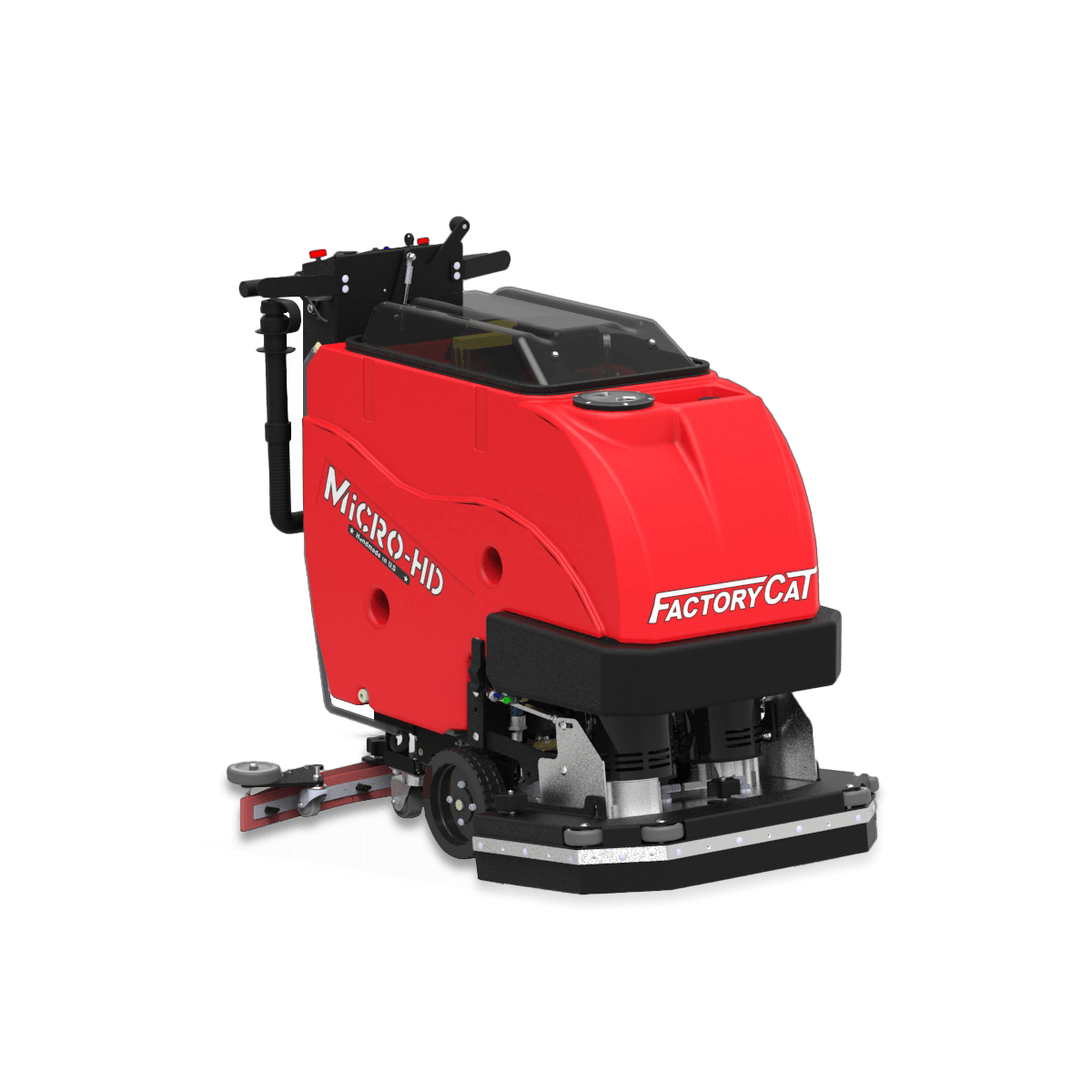 Scrubbers
Disk and Cylindrical / 17'' - 26''
Down Pressure
Up to 125 lbs / with Auto Adjust
Power
Battery / Up to 2.5 hours Runtime