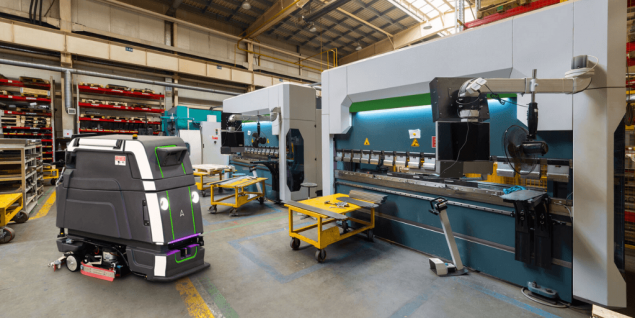 Technology is constantly evolving in all industries – and the floor cleaning industry is no different. Our autonomous robotic floor scrubber is the next generation of industrial floor cleaning machine. Is your business ready to introduce them? By automating your cleaning process, you can improve your productivity, efficiency, cost-effectiveness and much more. 
We'd like to introduce you to… Neo 2 by Avidbots. This industry-leading machine will help revolutionise your overall cleaning process. We understand that there's demand from all areas when managing a site. So, why not automate your cleaning process so that you can give the areas that need it the most your team's full attention. 
This post will take a closer look at this innovative cleaning solution. From its key features, benefits that it presents and how it can easily slot into your cleaning routine, we've outlined everything that you need to know. 
We'll cover:
What is Neo 2? 
Warehouse cleaning is often thought of as a laborious and tedious task. However, it doesn't have to be. Even though industrial floor cleaners like scrubber dryers and food sweepers incredibly streamline the process, it can be simplified even further. With the introduction of Neo 2, you can uphold high standards while exceeding the needs of your customers.
Neo 2 is a fully autonomous robotic floor scrubber. That means it can produce amazing cleanliness levels without the need for human interaction or operation. Without the need to monitor or operate it, you can focus your efforts on other areas of the business that are likely to need it the most.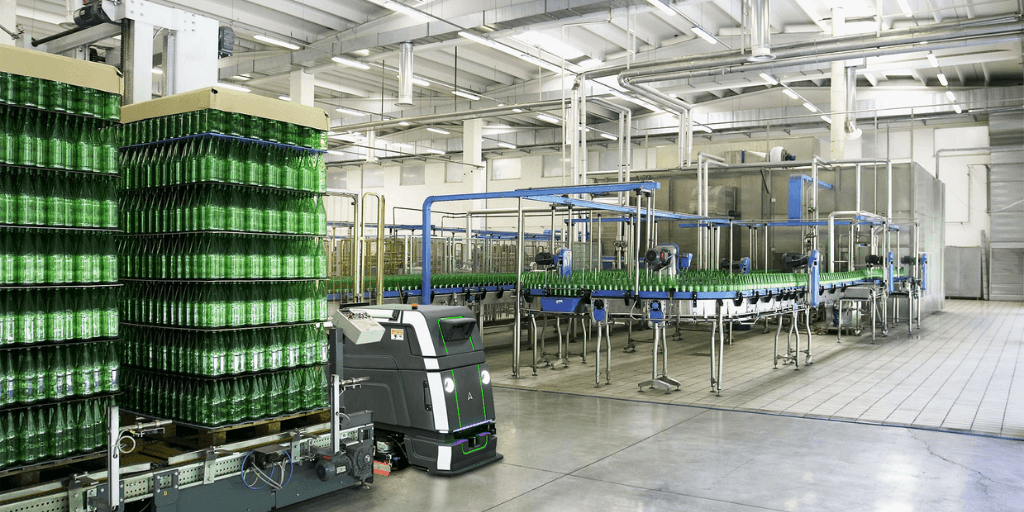 It's unlike any other automated floor scrubber on the market. Thanks to the Avidbots AI Platform, the machine has total control and is proven to get the job done. Therefore, you can rid any concerns about your cleanliness standards and let the machine work its magic. The machine is innovatively optimised for industrial cleaning and sanitation. 
The bot has an advanced built-in system that allows it to learn all about different industrial environments. It reacts intelligently to obstructions, objects and people and can operate for up to 6-hours safely from a single charge. Unique plans are created to carry out a tailored cleaning service and internal reporting is conducted to optimise performance. 
Quite simply, it's the perfect addition to many industrial environments and can help your business reach its maximum potential.
5 Key Features of the Machine
An Innovative Technology Integration
Neo is integrated with the innovative Avidbots AI platform. The machines boast high-performing sensors which provide superior obstacle avoidance. Neo is the perfect machine to keep your workforce safe during operation – this is crucial so that risks of accidents are minimised while high standards are prioritised. 
Easy to Use Interface
It's all well and good being a revolutionary product, however, if your team members are unable to use the machine, you're not going to get very far, are you? The Neo interface is incredibly easy to use. Therefore, your team can quickly learn how to use the machine and you can start maximising cleanliness immediately. 
Industry-Leading Safety Features
Avidbots AI platform constantly updates to the surrounding environment. So, you can rest assured that your machine is always up to the task. Highly sensitive sensors, multiple stop buttons, vibrant lights and bumpers ensure that your machine takes all safety precautions and can easily adapt to all existing protocols. 
Service and Support
Neo prioritises your uptime and performance. Therefore, with internal diagnostics, the machine is capable of warning the operator when issues are about to arise and can help troubleshoot them. This transparency ensures that you're well aware of what maintenance needs carrying out to get the machine back up and running. 
Analytics and Reporting
Don't just take our word for how amazing these machines are – see for yourself and closely monitor the performance of them! Easily keep tabs on your whole fleet of Neo machines and ensure that you're getting the most out of them. Plus, gauge times, analyse cleanliness and make more informed decisions using the in-depth data provided. 
What Benefits Can Neo 2 Robotic Floor Scrubber Present? 
Improve Productivity 
As a Warehouse Manager, you're always on the lookout for ways in which you can improve productivity, right? Well, if you can reduce the amount of man-hours needed to clean your entire site, that's one sure-fire way to start. That way, your team can focus on areas of the business that drive external revenue and utilise increased capacity.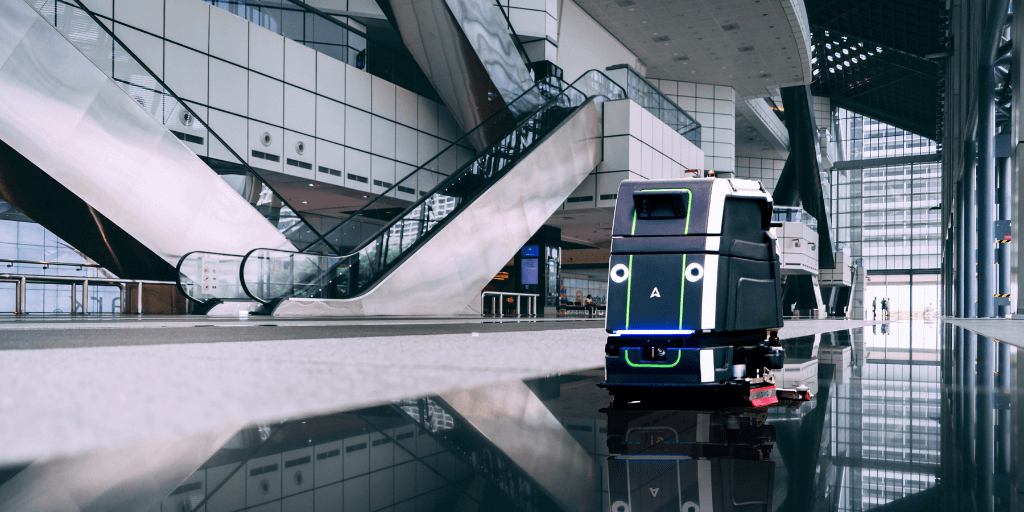 Improved productivity can have an incredible knock-on effect throughout your business. Quite often, if your team is operating as productively as possible, their performance will be through the roof. Productivity goes hand in hand with profitability, so if you can improve your productivity, you'll likely improve profitability too. 
Streamline Your Processes
Setting time aside for your cleaning regime is important. However, with the assistance of a Neo 2 robotic floor scrubber you can minimise the time needed to thoroughly clean your site and streamline your overall cleaning process. Quite often, when time is shaved off cleaning, it means that corners have been cut – that's impossible with the introduction of Neo 2. 
Speeding up your cleaning process without compromising the quality of performance is the ideal scenario, right? Neo 2 can continuously work in the background while your operations are well underway throughout the day. Therefore, the time needed to clean at the end of the day will be minimised as your site won't need much more than a quick job.
Reduce Downtime and Improve Efficiency
Quite often, cleaning requires either partial or full downtime. That's because traditional machines require your team members to operate them. Whereas, Neo 2 is fully autonomous, therefore, it'll require little human interaction and maintenance. With that in mind, your team can always stay on task and fulfil your customers' needs and requirements. 
Reducing downtime means that you're improving your overall efficiency. You'll be maximising your capacity and productivity, which means that the wages you're paying your staff will be used to full effect. Autonomous cleaning can help with your cost efficiency – as well as the overall efficiency of your whole business too. 
Beta Solutions Can Help Equip Your Business Properly
The Neo 2 is an industry-leading autonomous floor scrubber – but are you ready to take the plunge and invest in the next generation of floor cleaners? Or, do you need a little bit more information? At Beta Solutions, we're here to educate the industry and ensure that you invest in the perfect cleaning solution for your individual requirements. 
Investing in a new floor cleaning machine is a big decision, especially when new technology is being introduced. So that you can make a more informed decision, you need to know everything about autonomous floor scrubbers and how they can help you – and that's where we can help!
We've created a free guide that outlines the importance of autonomous floor scrubbers and how they can improve productivity within your business. Grab your copy today and take the first step towards revolutionising your overall cleaning process.