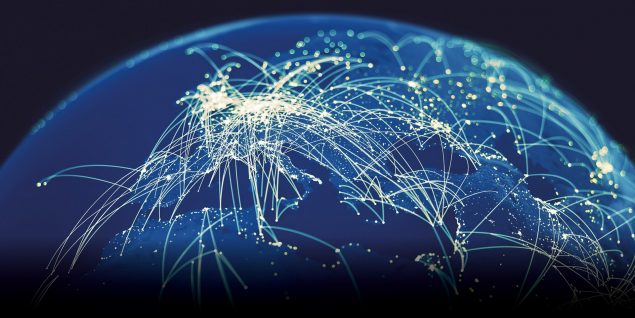 Imagine a future where every building you walk into consists of an interconnected network of time saving features. Functions like automatic lights or schedule-based building security. It's no exaggeration to say this is right around the corner. The need for increasing efficiency and productivity is quickly making connected automation like this a necessity. And to embrace such a change, facility managers can look towards robotic solutions like Neo, the fully autonomous floor scrubbing robot.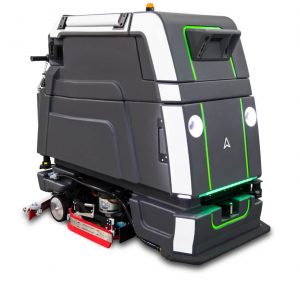 The introduction of 'smart buildings' has allowed facilities managers to utilise interconnectivity like never before. They can now access operational data, make informed decisions and act with insight. Put plainly, automation helps businesses work smarter.
Connected, autonomous devices like floor scrubbing robots can work together with smart building infrastructure to boost operational performance and reduce manual workload.
And Neo plays an integral part in supporting this exciting future of connectivity.
Neo is equipped with an industry-standard secure robot network, protected by a firewall. This enables key features for each Neo, such as advanced performance reporting, cleaning map optimisations and round the clock Real-Time Monitoring and Remote Assistance. The connectivity allows the Avidbots Customer Success Team to monitor Neo and make tweaks wherever needed to improve the results. 
When you own a Neo, you become part of a larger team dedicated to achieving an optimal clean.
What makes Neo's robot network tick? The Avidbots Command Center!
The Avidbots proprietary web-based software provides you with the data to transform your cleaning operation with measurable KPIs. You'll have immediate access to information regarding fleet performance which you can then use to define and adapt your cleaning targets. 
Check-in anytime, anywhere with Real-Time Monitoring. View the online status and location of your Neo or an entire fleet of Neos and access granular detail of each cleaning plan. Want to keep an eye on Neo? Access live video of your robot(s) to keep tabs on your cleaning operation when you're away.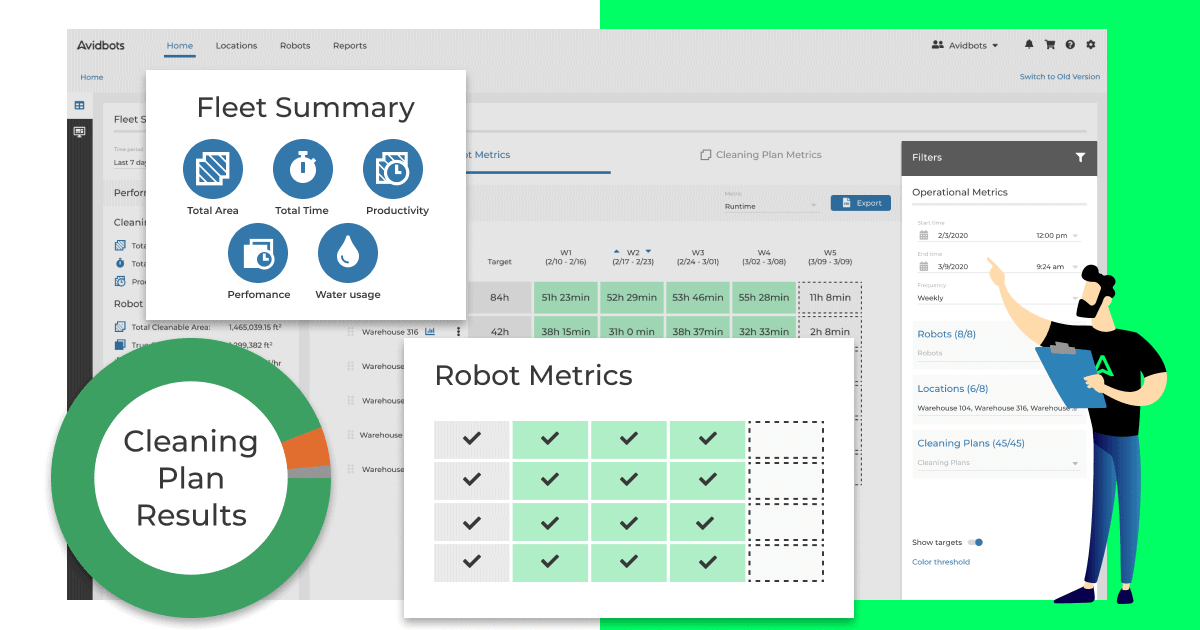 Finally, the Avidbots' Remote Assistance supports every Neo 24/7/365 with a dedicated team that is on standby for each cleaning operation around the world in real-time. Together these important connected features keep your floor scrubbing robots performing at their best
But that's not all, the Avidbots AI Platform seamlessly updates via the Cloud making manual updates a thing of the past. As a result of these updates your Neo will become more intelligent and able to recognise a larger number of floor types and obstacles. 
The decision to deploy automated floor scrubbing robots is a decision to embrace innovation at your facility. Productivity gains, operating efficiencies and the consistent delivery of higher cleaning standards are all attractive benefits.
To learn more about the applications of automation check out our blog page or to see Neo 2 see Neo in action click here 
contact us. To book a site survey if you are interested in a robotic floor scrubber for your business.